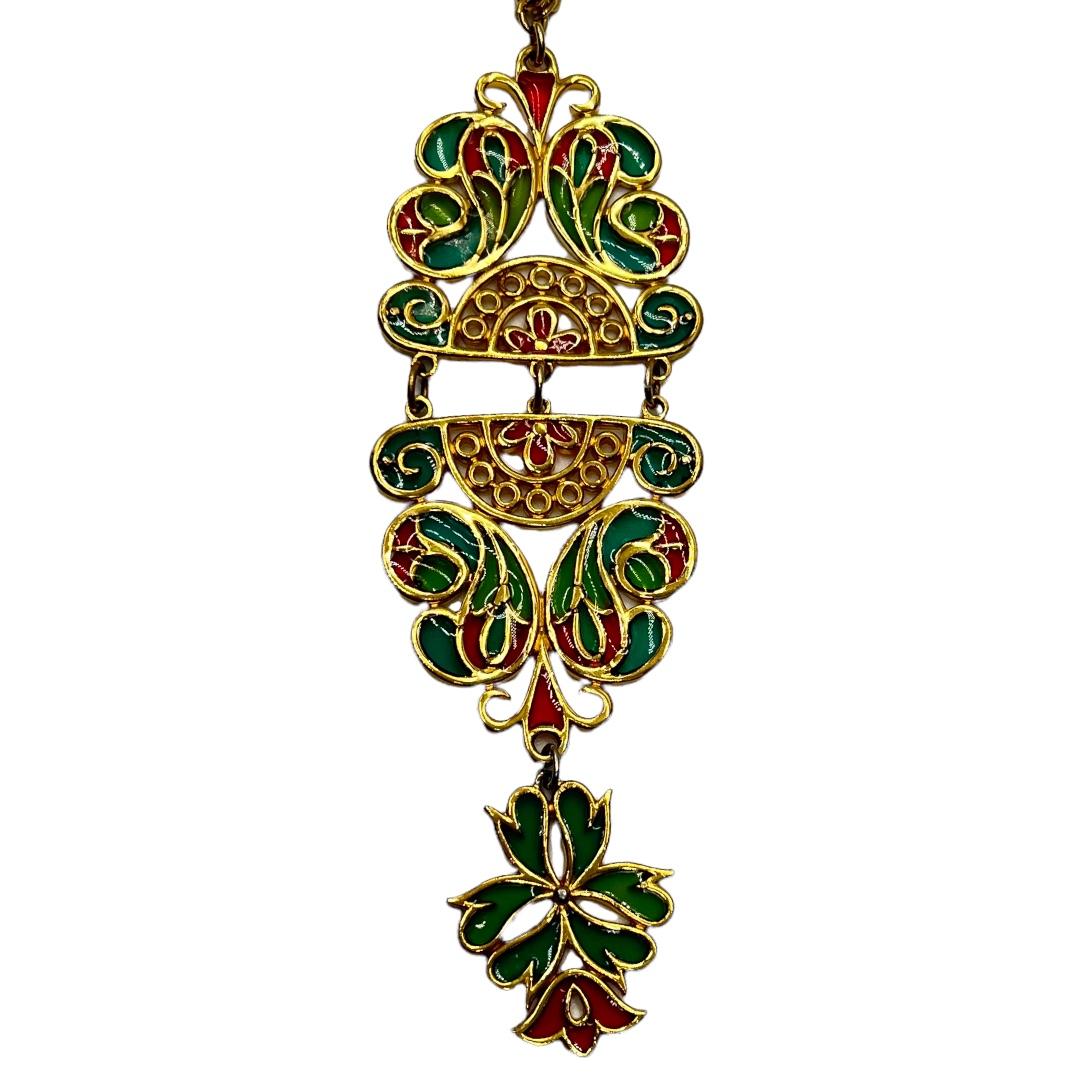 Trifari Stain Glass or Plique-à-jour Pendant Necklace
August 19, 2022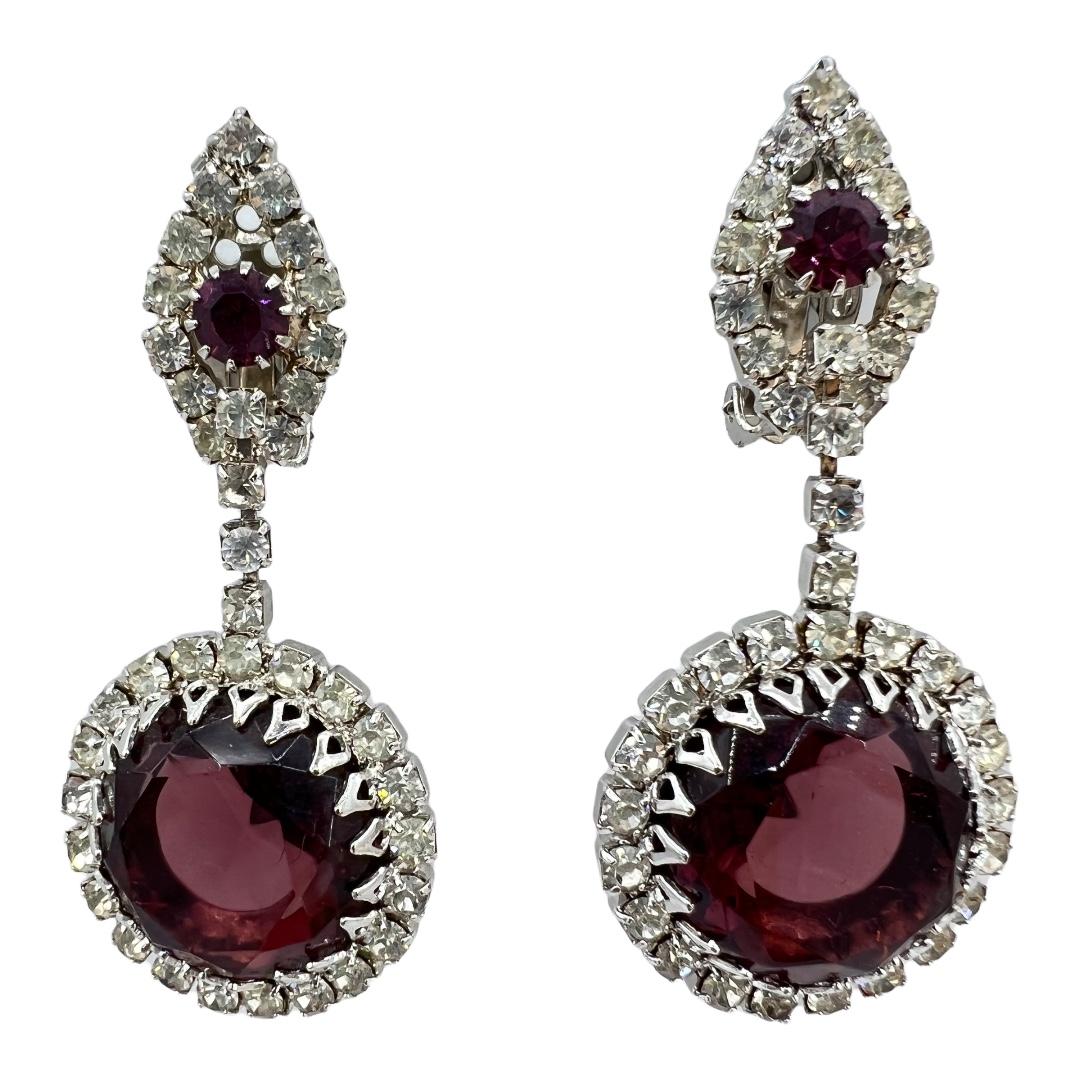 Vintage Luxury Large Rhinestone Drop Earrings
August 29, 2022
Vintage Faux Turquoise Trifari Earrings
$49.00
These lovely Trifari earrings have curvilinear lines with a fauna/feather like motif flanked by circ. turquoise-color balls. A perfect addition for your vintage jewelry wardrobe or your 1950s fashion palette.
1 in stock
• SKU: TR-ER-2022-08-19 18.59.07-50-tjs-a-2
• Designer or Maker: TRIFARI
• Mark: Trifari © with copyright
• Style: Brooch
• Circa Date: 1950s
• Condition: Excellent
• Age Group: Adult
• Color: Gold, turquoise blue
• Material: White metal, Trifanium plate, hard resin.
• Size or Measurement: 1″ t.l. x 3/4″ w.
• Type: Vintage Trifari, crown Trifari, Trifari jewelry, Trifari earrings, Trifari faux turquoise earrings, Trifari earrings, 1950s Trifari earrings,
Trifanium plate, vintage earrings, 1950s jewelry, 1950s Trifari jewelry, crown Trifari, Vintage jewelry, Vintage jewellery, vintage costume jewelry