Beautiful Hobe Mesh Floral Collar Necklace
September 23, 2022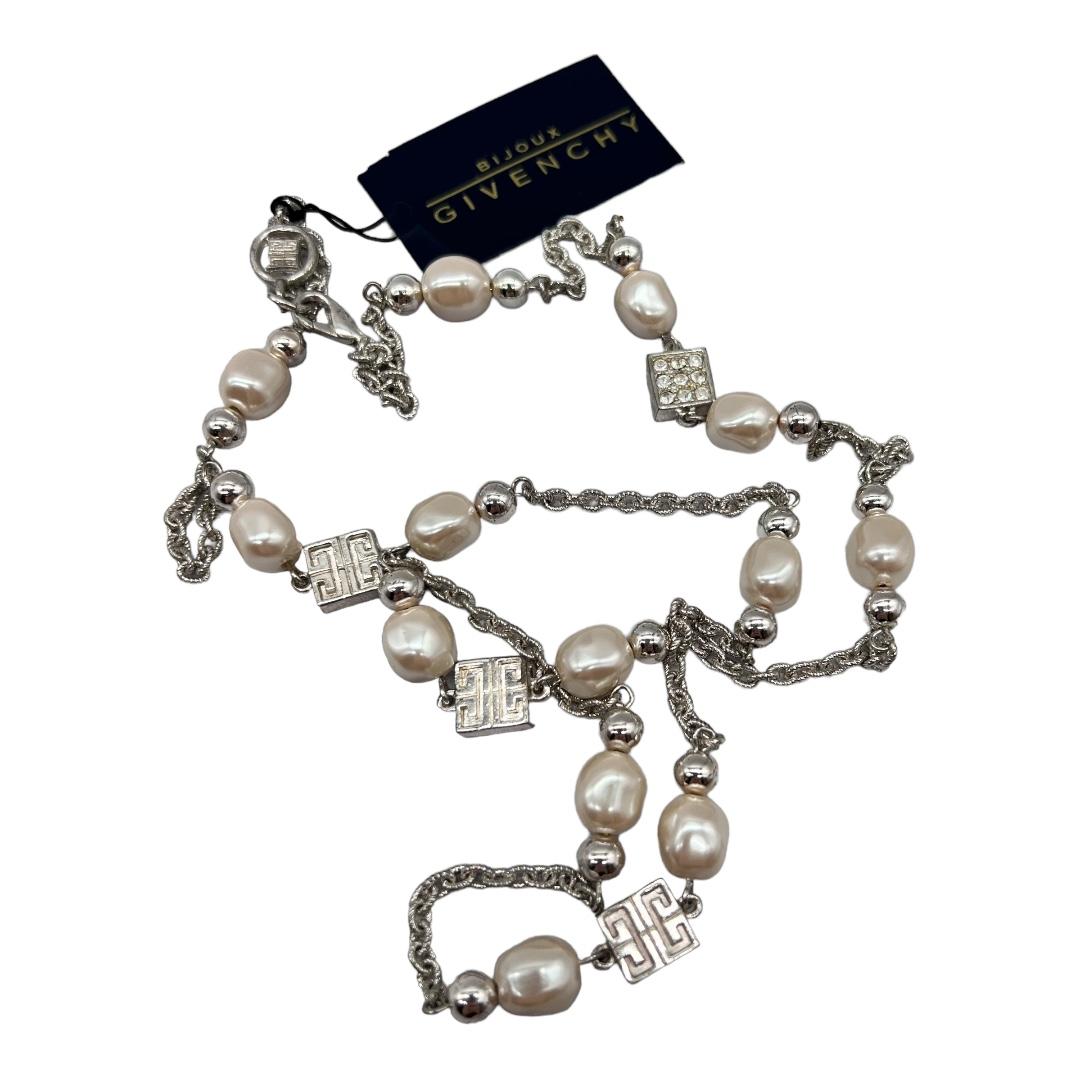 Vintage Givenchy Station Faux Pearl Necklace
September 24, 2022
Vintage Green Cabochon Book Chain Bracelet Set
$109.00
This beautiful bracelet features circ. and oval translucent cabochons flanked by alternating accents of faceted pear-shape rhinestones and marquise-shaped cabochons further adorned with textured curved metal accents set on book-chain "chainage." Fold over claps. Earrings are clip.
1 in stock
• SKU: US-BR-2022-09-17 13.27.16-50-tjs-a-5
• Designer or Maker: Unknown
• Mark: None
• Style: Flexible link book chain
• Circa Date: 1950s
• Condition: Bracelet is excellent and appears never worn. Earrings show minor signs of wear.
• Age Group: Adult
• Color: Gold, Green
• Material: Brass, gold-tone plate, glass/crystal, Lucite
• Size or Measurement: Bracelet approx. 7″ wearable length x 1″ w. Earrings measure 1 1/16″ x 1″ w.
• Type: Bracelet set, Green cabochon bracelet, Rhinestone bracelet.