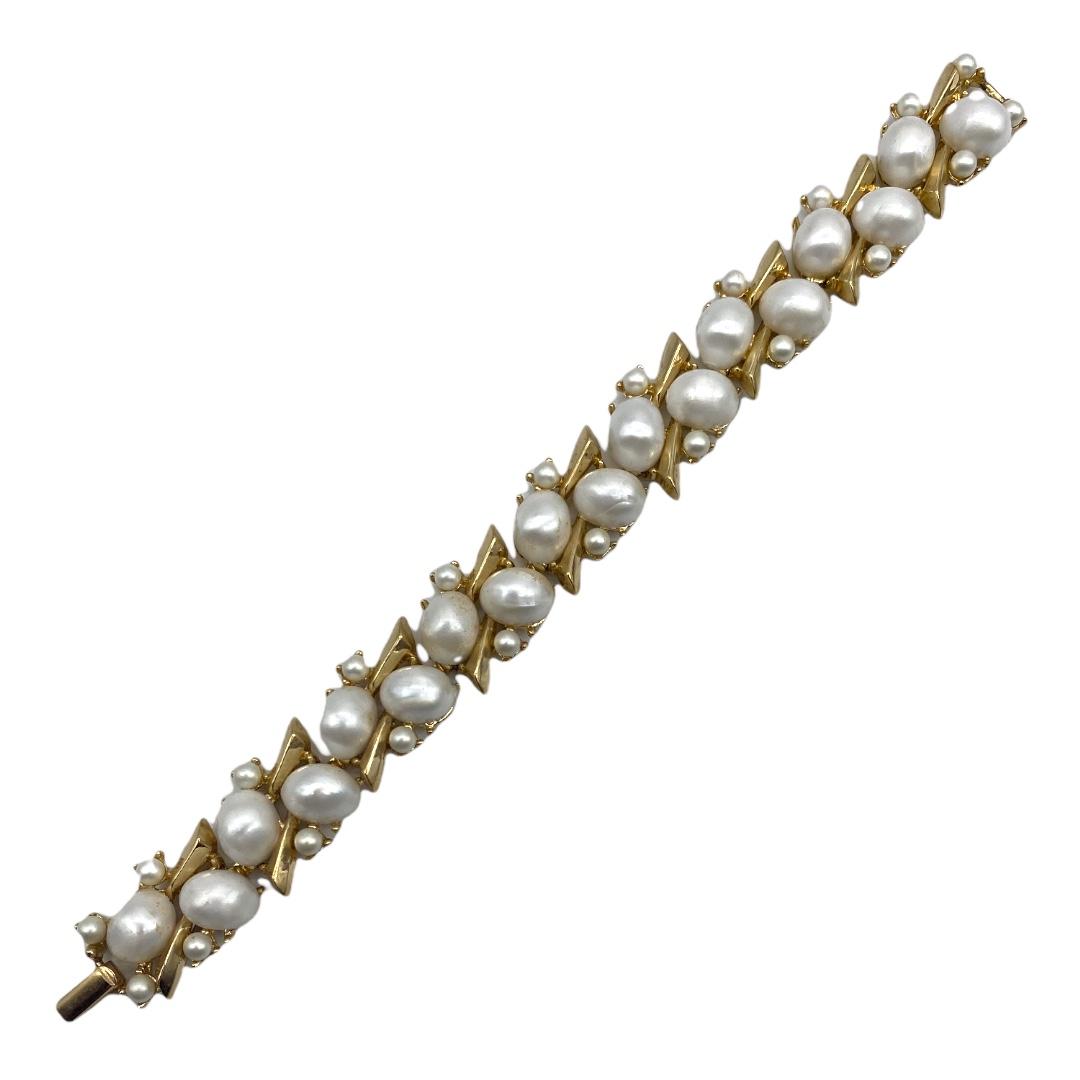 Vintage Trifari Gold-tone Faux Pearl Bracelet
August 23, 2021
Vintage Blue Ombre Crystal Vendome Earrings
August 26, 2021
Vintage Robert Rhinestone Earrings
$69.00
Lovely vintage Robert earrings featuring faux pearls, rhinestone, faceted crystals and rose montees. They icy look of the clear rhinestones against the warm shade of the "Russian Gold" plating makes these quite attractive.
Out of stock
• SKU: RO-ER-2021-08-23 16.19.39-50-tjs-a-2
• Designer or Maker: Robert
• Mark: Robert
• Style: Clip-back earrings
• Circa Date: 1950s
• Condition: Nacra is missing on some of the smaller faux pearls. Verdegris is present on one loop of wire near faux pearl missing nacre. Price has been reduced to clearance.
• Age Group: Adult
• Color: Gold, cream, clear
• Material: Brass, gold-tone plate, glass, faux pearls
• Size or Measurement: Approx. 1 1/2″ t.l. x 15/16″ w.
• Type: Vintage pearl earrings, Vintage Russian gold-tone plate, Haskell-style, Demario-style, 1950s earrings, Clip-back earrings.