Vintage Faux Turquoise Trifari Earrings
August 21, 2022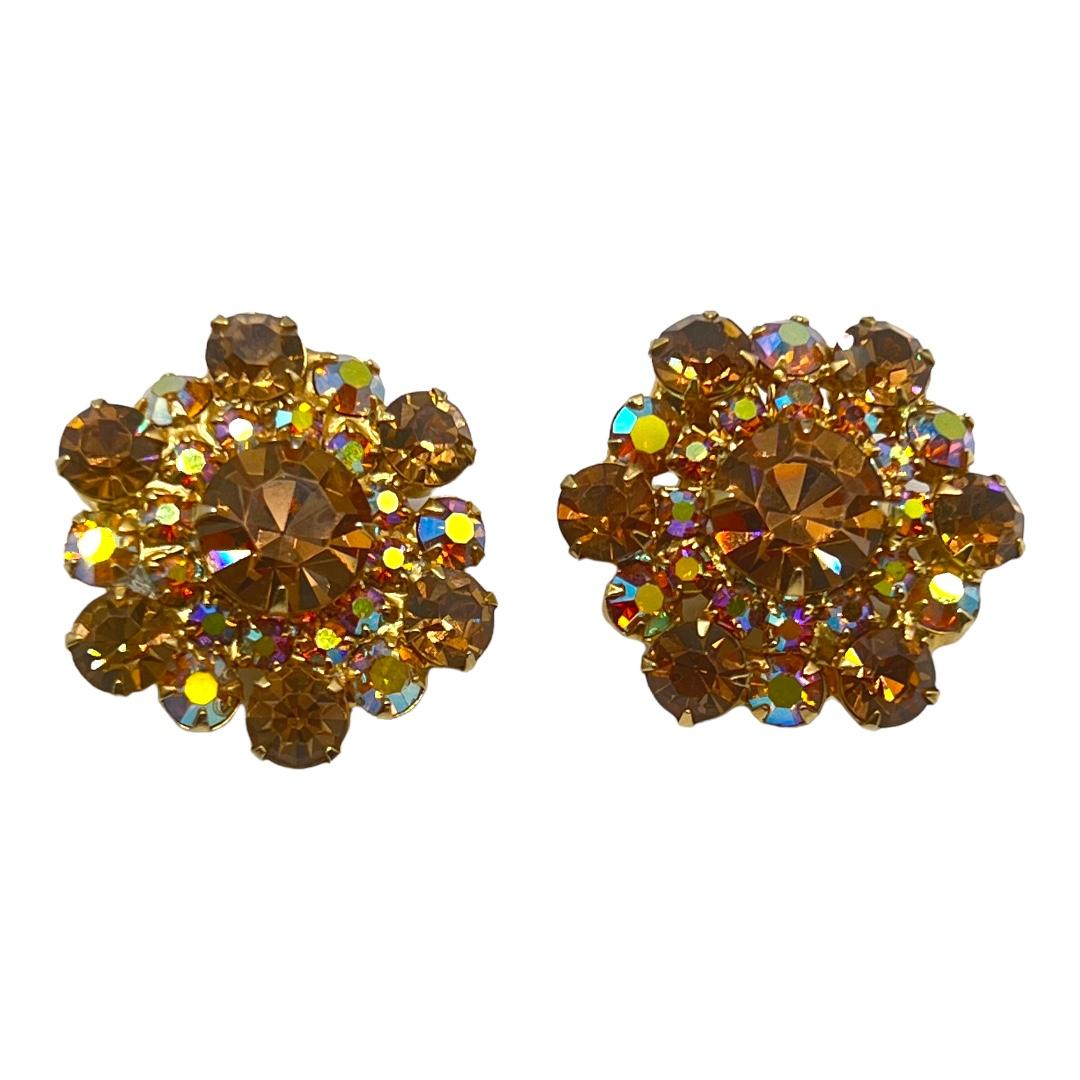 Vintage Amber-Colored Rhinestone Earrings
August 29, 2022
Vintage Luxury Large Rhinestone Drop Earrings
$129.00
These amethyst-colored rhinestone drop earrings feature a large center rhinestone flanked by circ. clear rhinestones. The center stone is secured by dog-tooth prongs. The surmount features a round rhinestone flanked by a marquis-shape framework of clear rhinestones.
1 in stock
• SKU: US-ER-2022-08-29 10.59.56-50-tjs-a-2
• Designer or Maker: Unknown
• Mark: None
• Style: Clip back pendant earrings.
• Circa Date: 1950s
• Condition: Excellent
• Age Group: Adult
• Color: Silver, purple
• Material: Brass, silver-tone plate, glass/crystal
• Size or Measurement: Approx. 2 1/2″ from top of surmount x 1 1/8″ w.
• Type: Statement earrings, Rhinestone earrings, Rhinestone pendant earrings, Runway earrings.