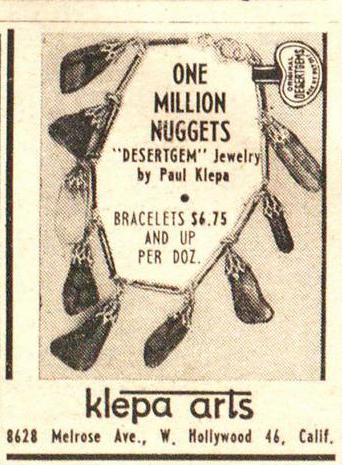 The "DesertGem" Charm Bracelet
April 22, 2018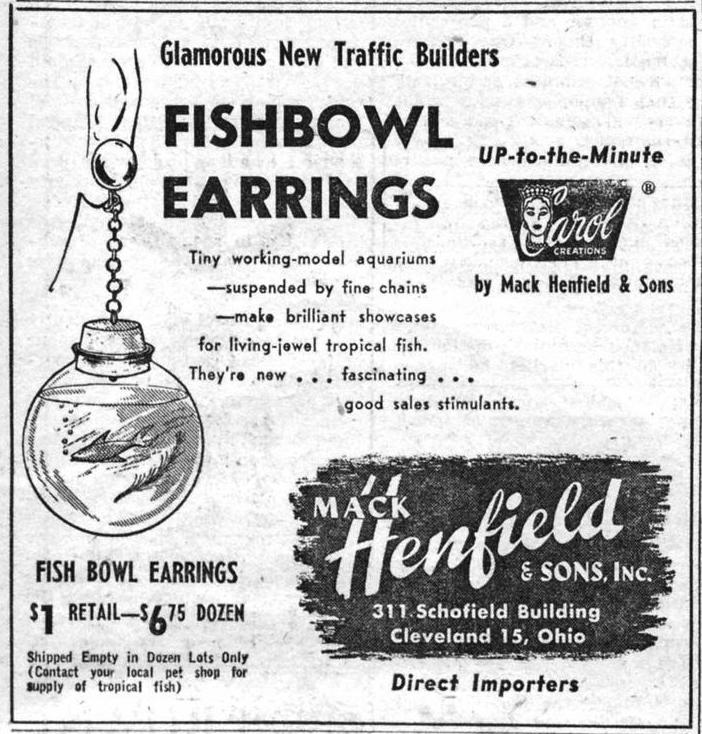 Novelty Jewelry: Fishbowl Earrings by Carol Creations (Mack Henfield and Sons)
April 28, 2018
Mosaic work is an ancient art, and "contemporary" mosaic pins, bracelets, and necklaces have been in favor for more than a century.   Fashion trade magazines dating back to 1915 note their importance in fashion adornment and a noted costume jewelry for the Italian tourist trade.
Due to their popularity with tourists, companies, such as Daniel Low & Co. (1924) imported mosaic pins from Italy to the United States. The company featured pins made in floral effects with tiny pieces of colored shell for the "tiles."
These pins originated mostly in Florence. These pieces are usually marked, "Made in Italy," or "Italy," and primarily for the tourist industry.
Note most of the jewelry made in this technique is simply mosaic work and not micro-mosaics—although the majority of product listed today is mislabeled as, "micro-mosaic. Micro-mosaic work, is made with small tiles, which are almost impossible to detect with the naked eye, yielding an appearance of fine brush strokes. These tiles, called, "tesserae" fill a square inch of design work from 1500 to 5000 tiles per inch.  While tourist mosaic designs are made with just a few hundred tiles per square inch.
The fascination with the look of mosaic jewelry has been interpreted and used for couture fashion fabric designs due to it rich visual attributes.
To purchase the pins featured here, please visit here: https://www.vintagejewelrycollect.com/product/vintage-floral-mosaic-pin/
https://www.vintagejewelrycollect.com/product/vintage-1950s-mosaic-italian-cherry-pin/